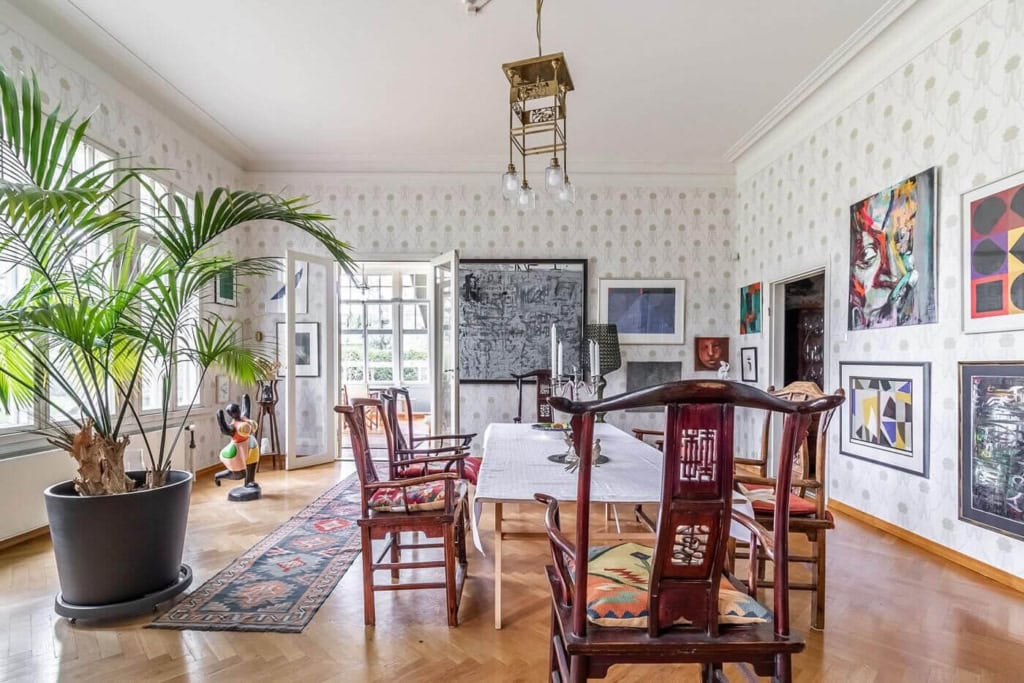 Taste experiences
Our kitchen conjures up ingredients that have been praised as excellent, emphasizing local food as much as possible. Each menu has its own story and title character. As a rule, we eat delicious dishes at the common table. Our food is good and there is enough of it. Long and atmospheric dinners are the best. Individual wishes and the nature of the occasion build the final shape for the unique occasion, its food, experiences and presentation. We can make things easy, in which case we plan a delicious menu set of seasonal delicacies suitable for the group and the occasion. Inspiration can be found in the following themes of taste enjoyment, where each menu is dedicated to the main characters of the family. We choose the drinks and their stories to suit the nature of the occasion.
Restaurant
Welcome to the beautiful English garden of Villaforss and the shelter of our pergola, where you can enjoy the tasty grilled delicacies of our open fire grill. Now it is possible to enjoy a summer meal in the industrial and cultural historical environment of Forssa with friends or even a larger group. In the summer, you can take your time and enjoy a late lunch or an early dinner without rushing. The host grills the day's menu for their guests, with high-quality grilled meats and a wide selection of colorful vegetables and sauces to top off the meal. Local food suppliers such as Black Angus organic meat from Honkola manor, pig from Paija farm and delicacies from Makuliha play the main role in the grill. Sometimes we smoke fish and vegetarian products are also available. On the chalkboard you can find the menu of the day and the crown of the grilled food. zinfandel, syrah and riesling. Maury wine crowns the wine selection. Forssa craft beer Mylläri completes our summer drink selection. The restaurant has 20 seats and if it rains, we enjoy it on Villaforss' summer porch, so come enjoy it even on a cloudy day.
WELCOME
Our restaurant is open Fri, Sat and Sun from 13:00 to 19:00 or as long as the products of the day last. The restaurant and events can also be reserved for your own group on all days of the week.
Table reservation from Juha +358 400 703 663 or juha.valkamo@kissconsulting.fi